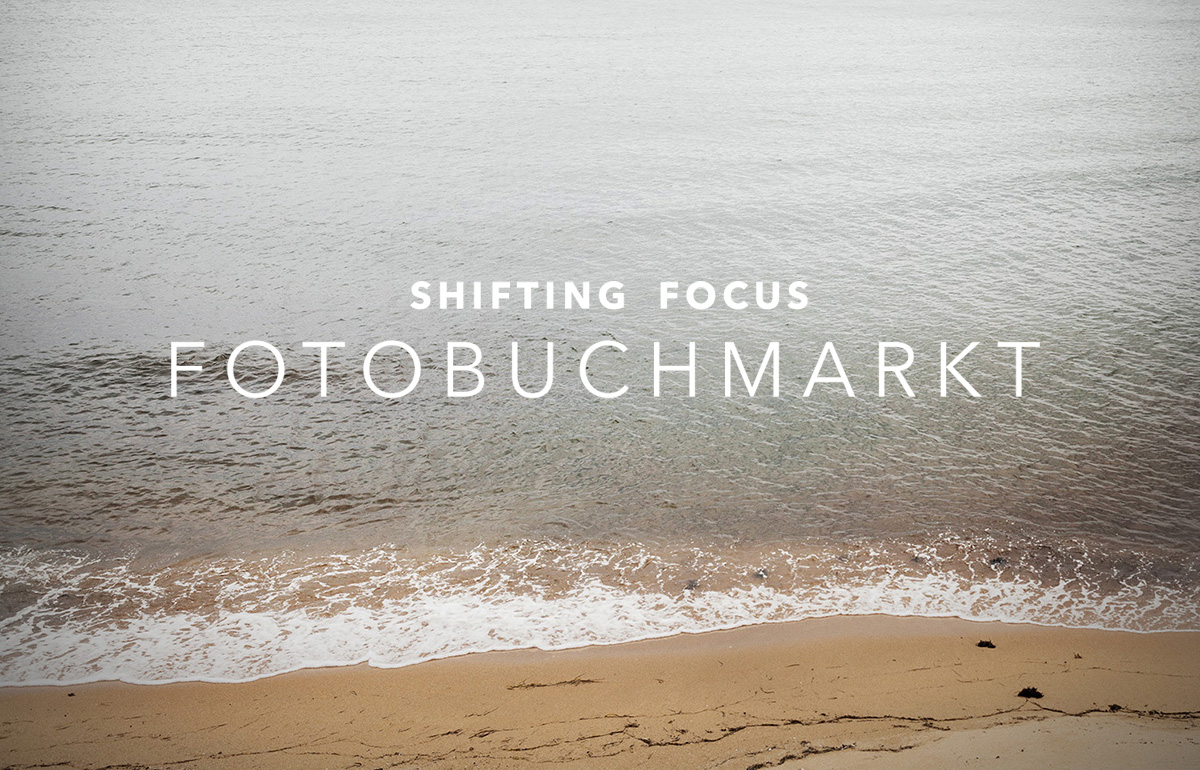 Fotobuchmarkt
KUNSTQUARTIER BETHANIEN - PHOTO EXHIBITION AND BOOKMARKET
Der Shifting Focus Fotobuchmarkt präsentiert Fotobücher unabhängiger Verleger und Künstler sowie exklusive und seltene Fotobücher. Ein Programm mit Vorträgen über Self-Publishing, die Bedeutung und Kunst des Fotobuchs sowie Signierstunden bietet die Möglichkeit, sich direkt mit Verlegern und Künstlern auseinanderzusetzen.
Die Veranstaltung findet in den 250 Quadratmeter umfassenden Projekträumen des renommierten Kunstquartiers Bethanien statt, einem Ausstellungsraum für zeitgenössische Kunst, der aktuelle gesellschaftliche und kulturelle Fragen in den Blick nimmt. Mitten im lebhaften Bezirk Kreuzberg, bietet dieses ehemalige Krankenhauses mit seinem Charme, den idealen Ort, um das Unentdeckte oder gerade Angesagte der Fotobuchszene zu durchstöbern und zu erwerben.
FREITAG 22 JULI
12.00-20.00 Uhr:
Fotobuchmarkt
SAMSTAG 23 JULI
11.00 - 20.00 Uhr: Fotobuchmarkt
12.00 - 14.00 Uhr: Buchsignierungen: Christian Reister, Torsten Schumann, Christoph Kohlmann, Sonja Trabandt,
Jolanta Dolewska and Oliver Leu
14.00 Uhr: Talk: Hannes Wanderer (25 books): Selfpublishing - The art and relevance of the photobook
20.30 Uhr: Aftershow Party at Nirgendwo, Helsingforser Str. 11-13
Dan Freeman wird für uns einige Songs von seinem neuen Album DAN FREMAN AND THE SERIOUS performen und danach können wir zu elektronischen beats von DJ Sven S. tanzen oder einfach nur draußen am Lagerfeuer entspannen.
SONNTAG 24 JULI
11.00-18.00 Uhr:
Fotobuchmarkt
16.00: Buchsignierung:
Uta Neumann
TEILNEHMENDE VERLAGE Und SelBSTVERLEGER